Silver Business
150 MB storage space
1.0 GB file transfer
Cpanel management
2 Domains
5 E-Mail Addresses

Gold Business
250 MB storage space
1.0 GB file transfer
Cpanel management
5 Domains
10 E-Mail Addresses

Platinum Business
350 MB storage space
1.5 GB file transfer
Cpanel management
10 Domains
25 E-Mail Addresses
Company Information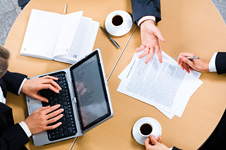 DJSitePro was founded by the Global Entertainers Guild, LLC to assist DJs with developing a more professional presence on the web at affordable pricing.
As a part of the Global Entertainers Guild Network of companies, DJSitePro offers the DJ a chace to have advanced hosting solutions at affordable pricing. Our goals is to assist every DJ in having a solid presence on the internet while not investing all their time and money in maintaining a website. Our integration of blogs & social tools makes this the ultimate hosting service.
Our Values
Uncompromised quality. Our systems are built on Tier 1 platforms, not spare PCs from surplus. Your site will never be down for hours let alone days as some DJ hosting providers have done. We back up our servers hourly. We are readiliy available & reachable by all means of communication..
Our Commitment
Uncompromised quality. Unsurpassed relaibility. Our servers have maintained a better than 99.99% uptime for over 5 years. Now that's reliability! As a site owned by the worlds largest trade association for DJs. We have built a reputation for quality, reliability & rapid response customer service. You can count on us to make you look good! You have our word on it.